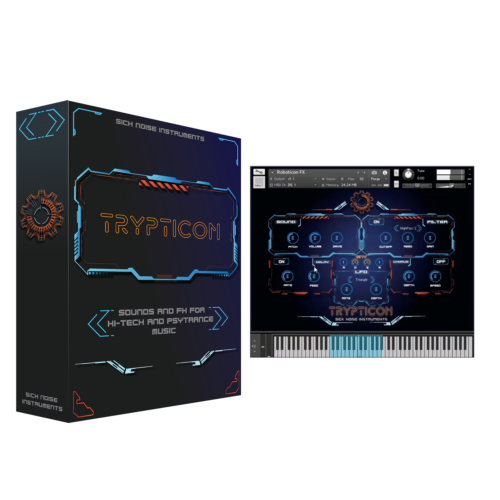 BUY NOW
TRYPTICON Kontakt Library/Synth for HighTech and Psytrance Music compatible with full version Kontakt 5.8.1 or later. It has over 100 sounds ready to use.
TRYPTICON is a collection of sounds for hitech and psytrance music. TRYPTICON has 6 segments, Sound, Filter, ENV, Delay, Chorus and LFO which makes it not only a sound library but also a synth. It has more than 100 sounds ready to use leads, sfx .. Sounds are ready to use in your production,you don't need to spend time to create sounds, just modulate and blast the track. The sounds are dynamic,strong,powerfull and it is very easy to work with.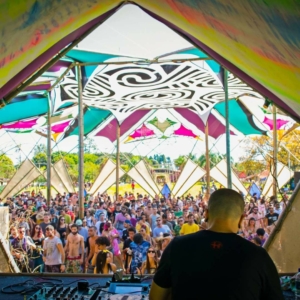 "Great stuff to have in toolbox for modern psy production, loaded with a lot of useful sounds, easy to manipulate, great sounding, super slick interface. Very nice package and also afordable. Check it out, i'm satisfied."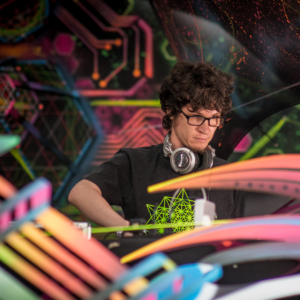 "Get instant creative with Trypticon, this library is such a powerful tool to sculp elements for a killer hitech track ! Full recommend it"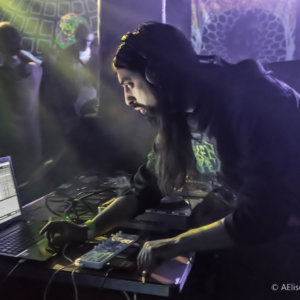 "Trypticon is a fantastic tool to add to your sonic arsenal! Packed with high quality sounds such as impacts, leads, effects and risers, this Kontakt library allows users to tweak the sounds further with parameters such as filters, reverb and pitch modulation"